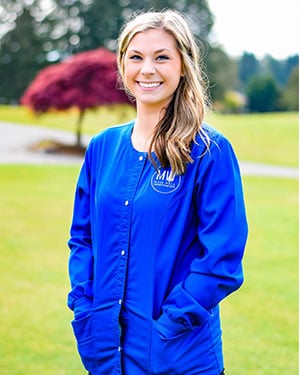 Orthodontic Assistant
What do you do at the office?
I am a certified dental assistant and work in our clinic assisting Dr. Moss & Dr. Wall.
Where can we find you when you are not working?
Spending time with my 2 girls and husband out in our yard doing do it
yourself projects.
What is your sweet tooth craving?
Anything with chocolate
Where in the world would you like to visit?
Fiji