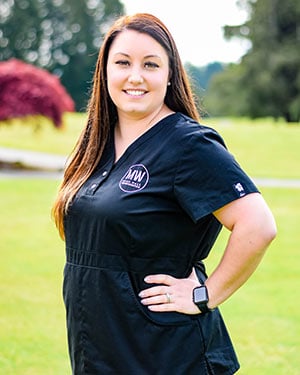 Front Office Coordinator
What do you do at the office?
I am one of our scheduling coordinators that helps patients check in and out of the office along with many other front office tasks. I occasionally assist in our clinic as well.
Where can we find you when you are not working?
I like to spend time with my husband, my daughter Olivia and friends. I enjoy camping, hiking, and shopping.
What is your sweet tooth craving?
Caramel Brownie
Where in the world would you like to visit?
Dominican Republic or Paris