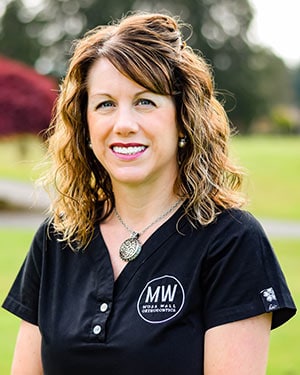 Business Office/Office Manager
What do you do at the office?
I work in our business office and help oversee making sure things run smoothly throughout our office. I also have the pleasure of being involved in the new patient process and helping new patients get acquainted with starting their orthodontic treatment and answering any questions they might have.
Where can we find you when you are not working?
I like to spend time with my family, friends, doing things outside including camping, bike riding and hiking.
What is your sweet tooth craving?
Junior Mints
Where in the world would you like to visit?
Costa Rica and Europe